I have been asked many times how we came up with the name and our hand painted logo. 
Sweet Tree refers to all the 100 year old black walnut and pecan trees that shade the farm and provide nourishment for us and wildlife and our livestock. I believe that "place" has a spiritual effect on lives and a business such as a farm. So I wanted to honor the place where we grow our wool on the backs of our beautiful Shetland sheep, where we dye the yarn and where we knit the socks we produce. And this logo also gives a little shout out to our mascot sheep, Aisley. He has his own story as to how he came to live under the trees and by the barn with his barn kitties and the chickens intead of with the rest of the flock. His name means "under the trees".  And here he is, he loves to graize and nap under this very old walnut tree.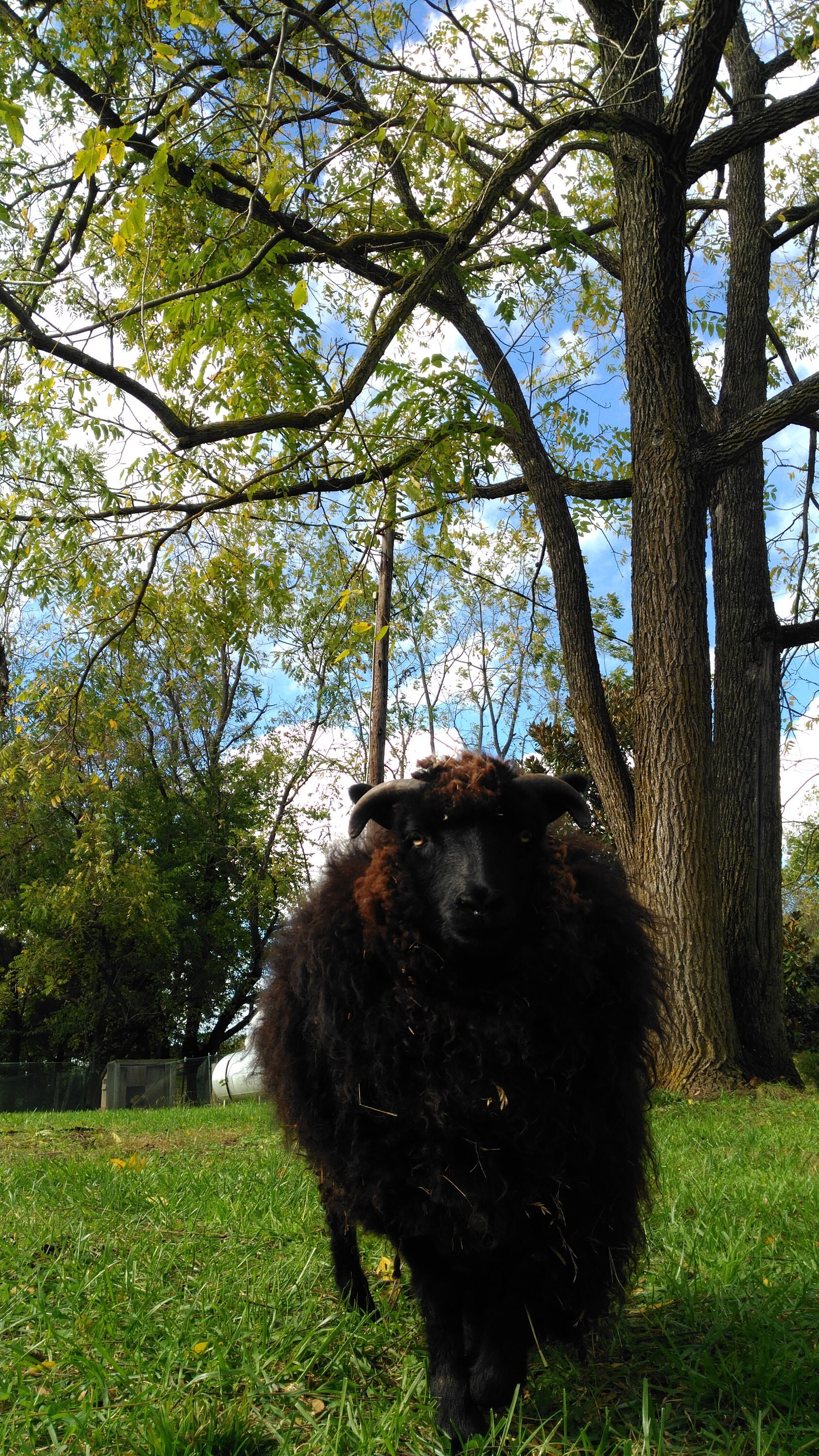 I will share some of the daily happenings of Aisley in coming blogs. He has had some interesting adventures. 
Our family farm began out of my love of wool, knitting, spinning and sheep. We settled here about 10 years ago, my husband and 2 of our 4 boys and our dogs. We began with 4 Shetland sheep, a few chickens and angora rabbits. We chose Shetland for the wonderful variety of natural colors, their history and the fact they are good mothers. And the wool is a treasure of Scotland from which beautiful lace shawls and fair isle jumpers are made. We now have over 35 sheep on our 20 acres. We produce natural and dyed yarn, specializing in fingering weight.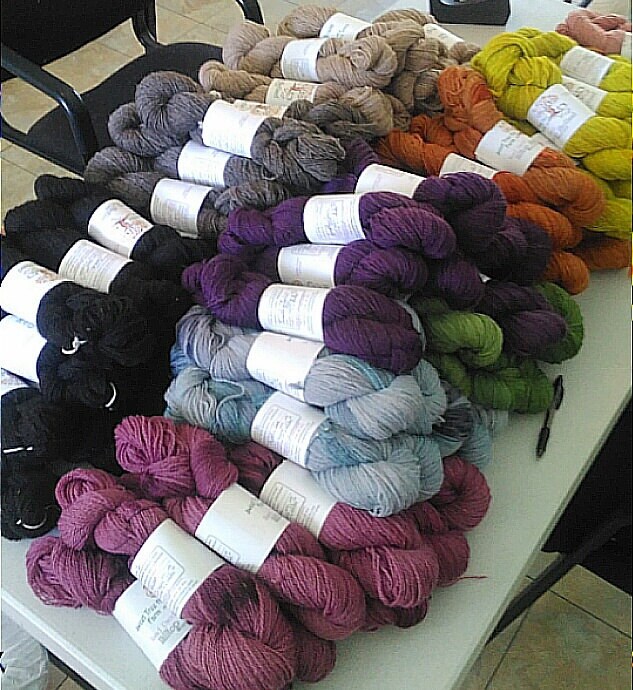 And we knit socks on our antique sock machine, made about the time our house was built: 1910.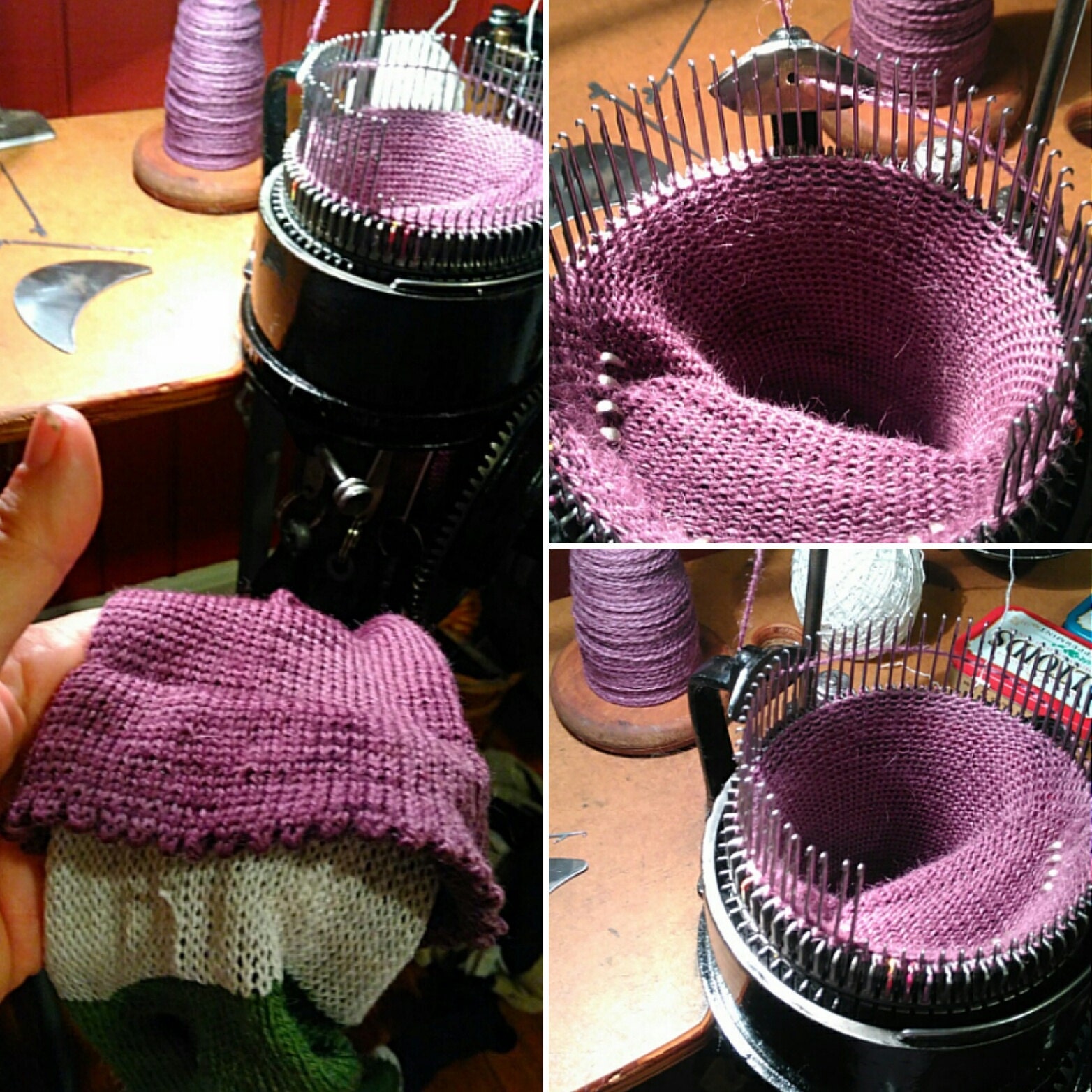 I love to design patterns for our yarn as well. This past summer, our pasture erupted with thistles. Not a good thing where pastures are concerned. But it did give me the idea for our Thistle Cape. Here is a picture of the cape with the dried thistles showing in the background.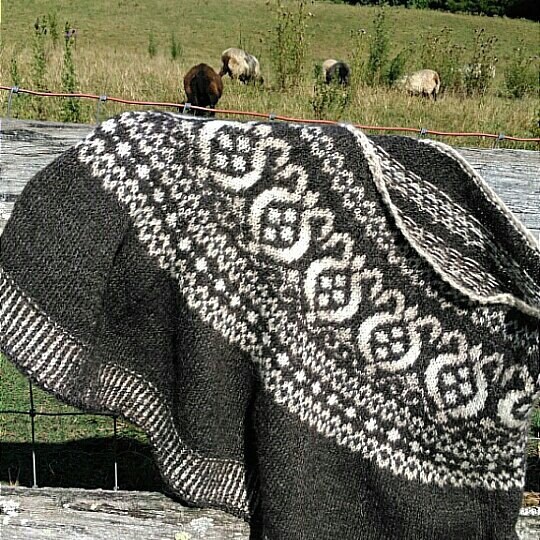 Sales from our farm venture help support this small family farm and provide for the animals we home here. Our kids are grown and have left or are about to leave. And my husband and I will be supporting ourselves with this farm when others might think of retirement. But we love what we do...and isn't that what a retirement should be? We sell our products online (www.sweettreehill.farm) and we love meeting knitters face to face at the festivals we attend.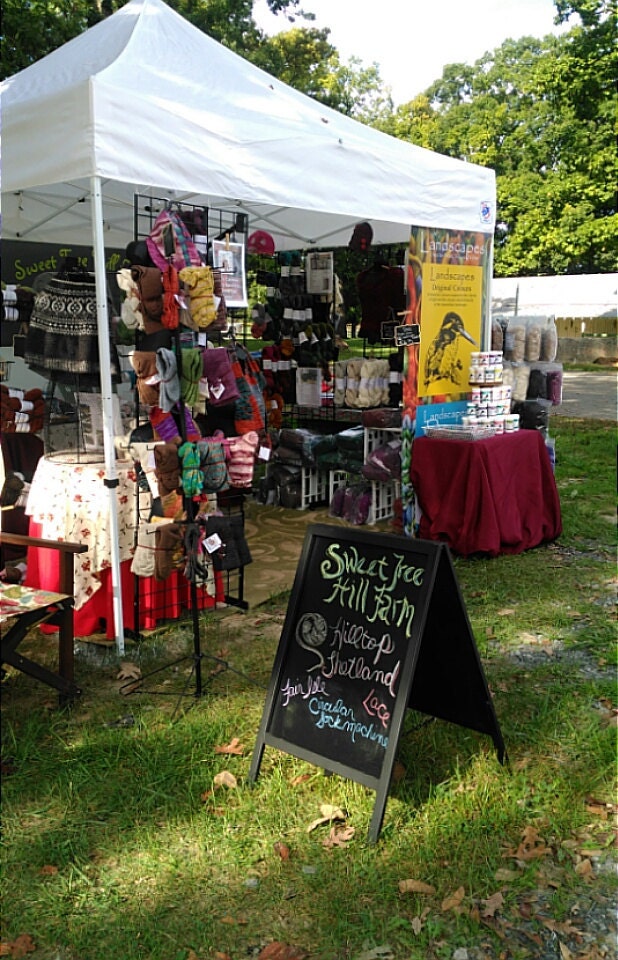 But most of our days are on the farm, where we celebrate outdoor living with our animals. We work hard but truly enjoy the fruits of our labor. We tend our kitchen garden. I will be sharing some of our farm recipies.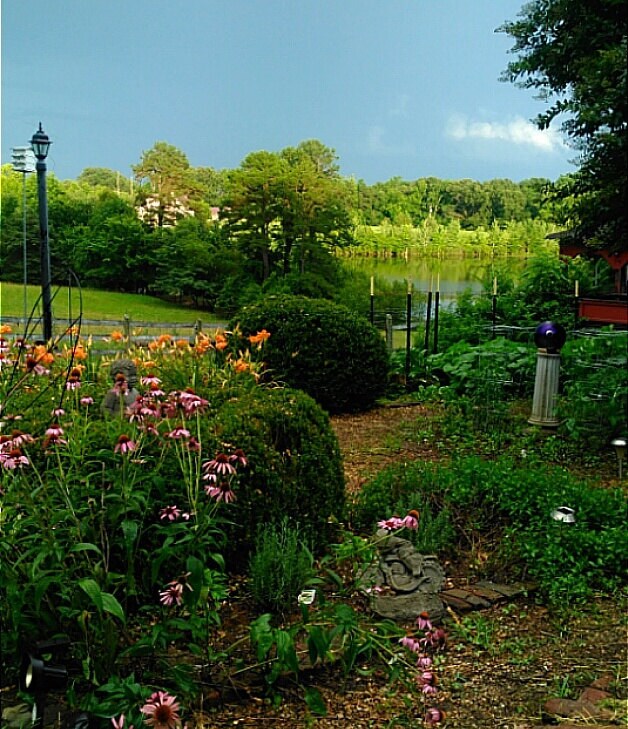 So this is a small look into what Sweet Tree Hill Farm is and what we are about. I hope you visit often and check out what the harvest brings. And I encourage you to share your thoughts and what our yarn becomes. It is a yarn worthy of heirloom knitting and crocheting. So goodbye for now, I enjoyed our visit.