One of the missions of this farm is to be a teaching farm to inspire the Farm to Clothing Movement. I learn and share with others,  skills needed to produce fiber and bring it all the way to a clothing article. In doing so, we preserve these skills and even the vocabulary needed to convey and teach. It is sort of like an endangered species, only we are preserving heritage skills instead of heritage breeds. Humans are the only animals charged with making things. And we are loosing those making skills very fast. It is ironic that as we progress (and I use this word with a grain of salt) towards greater technology, basic human skills built over thousands of years are being lost. I and others are hoping to reverse this trend.
Ok..so back to cotton. I absolutely love cotton. I love to spin it I love the genetics of it and I love the history of it. While I am more familiar with working with wool, I am amazed that a wearable fiber can come from a plant. So I am on a quest to explore cotton and use it for mostly baby clothes, as I am a great aunt and grandmother of lots of sweet little ones, several of whom live in Louisiana. So I have my practical reasons too.  I have grown a few plants in the past, intermingling with other plants in my garden and have amassed quite a few seeds as a result. And I have dabbled in spinning the fibers into mostly 3 ply yarns and have knitted a wee garment or two.  Here is a little cardigan I knitted with some grown and handspun cotton for my great niece Claire.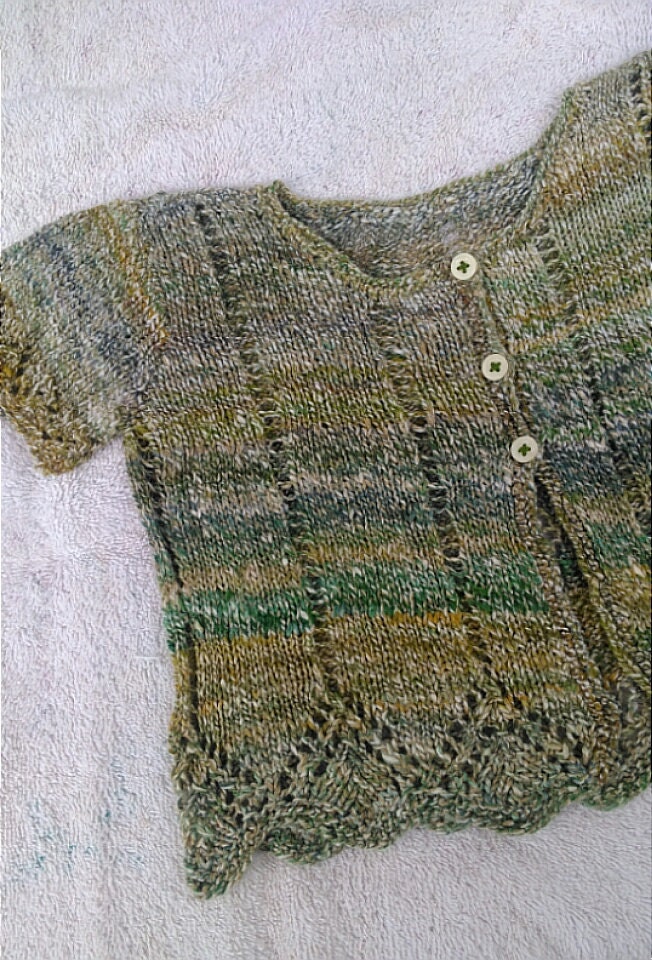 But now is the time to take it to the next level.
I decided after seeing gardens of friends who plant flax and cotton, that I would do the same...but just starting with cotton. So the best time to prepare a cotton plot is now. Hubby, who only likes to farm from the seat of a tractor, got out his trusty Kaboda (well mostly trusty...but that is for another tale), loaded up the large tiller attachment that I convinced him to buy 10 years ago, ("See honey, I told you we would have a use for it.") and proceeded to till up a nice spot behind the woodshed...yes, we really do have a woodshed. And as this farm lives up to its name, we have lots of trees, with leaves...that will fall this time of year. Mostly oak, maple and pecan trees. So I am in the process of doing my part and gathering said leaves and dragging them over to dispurse onto the beautifully tilled plot making use of a beautifil resource, leaf mulch. These leaves will decompose and add rich nutrients to soil and attract nifty helpful earth worms. 
So you can see, I start with raking and loading up all the leaves in front of my farmhouse doorway, from which we have been tracking leaves into the house for the least 2 weeks.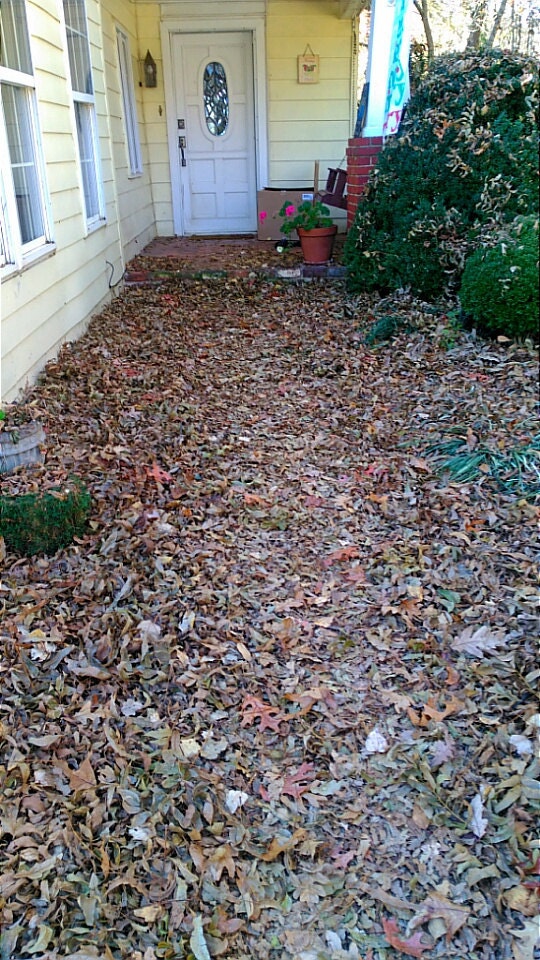 I rake them onto a tarp and proceed to drag the tarp across the back of the house out behind the woodshed and dump them onto the tilled cotton plot.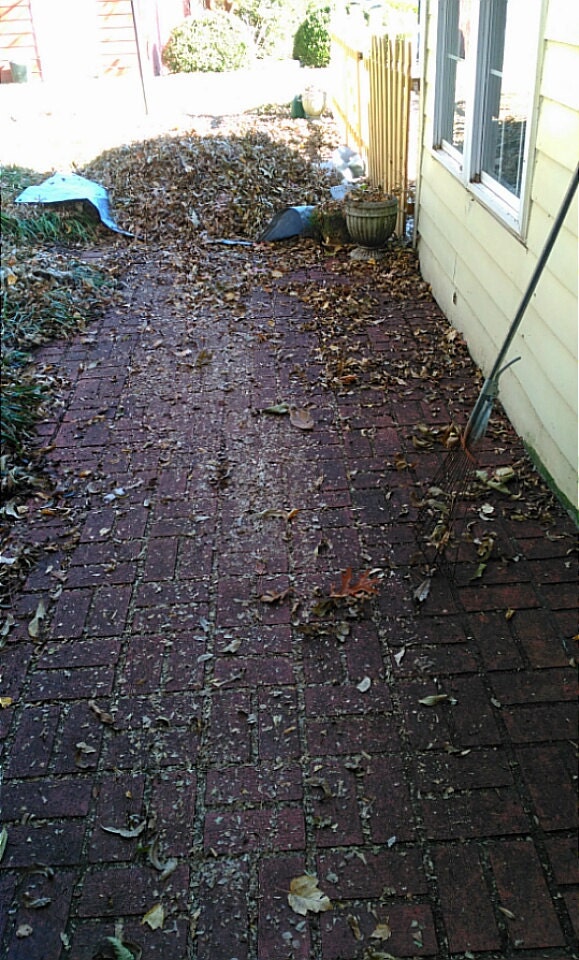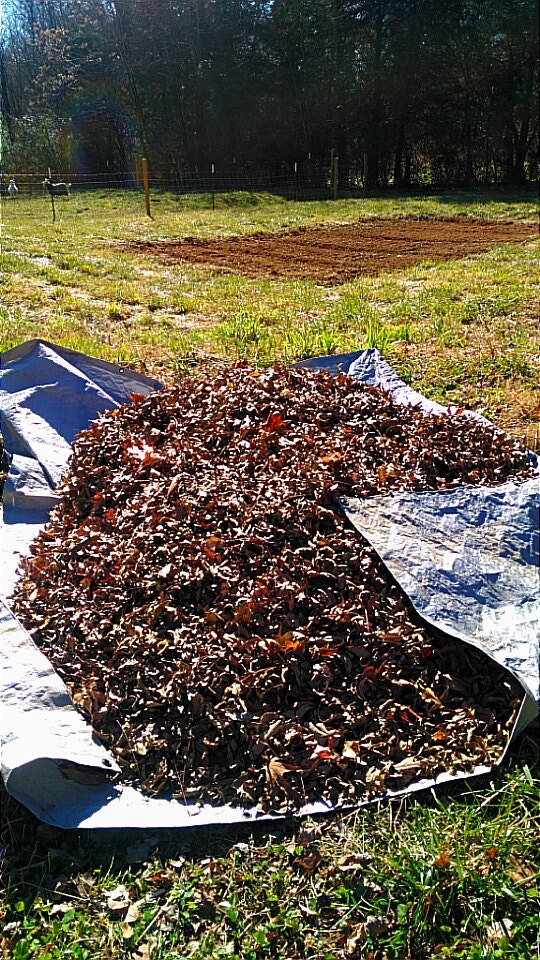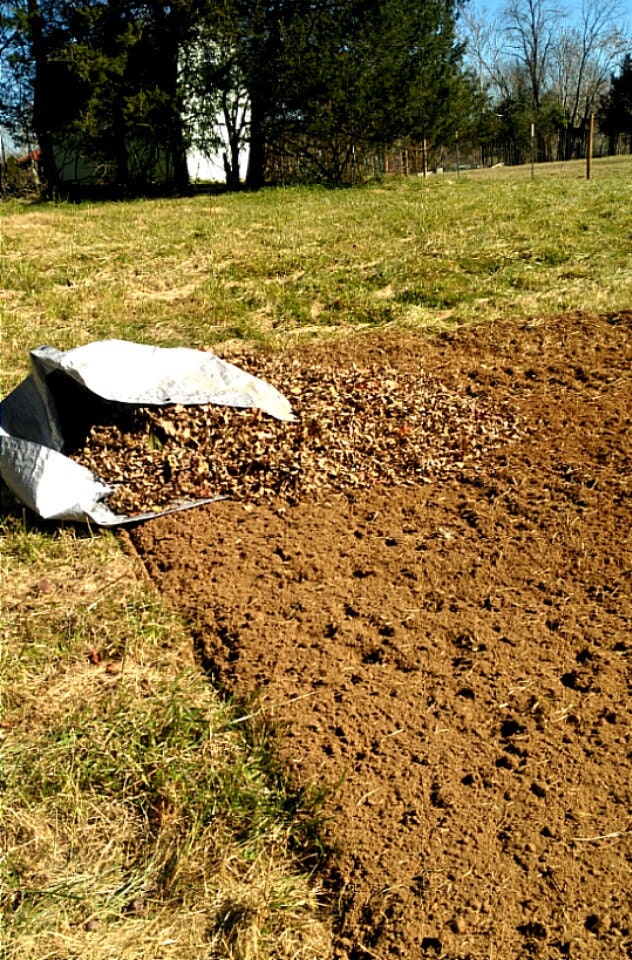 A bit of grunt work, but well worth the effort. It will take me a few days to complete the task. 
So next spring, I will look forward to planting the colorful fuzzy seeds I have been saving from past plants. Colorful? yes, did I mention that I will be planting green and brown cotton? Cotton actually does come in more colors than white. Well basically two more colors, varients of green and brown. So here are my fuzzy brown and green seeds. and a little brown cotton fluff for you to see.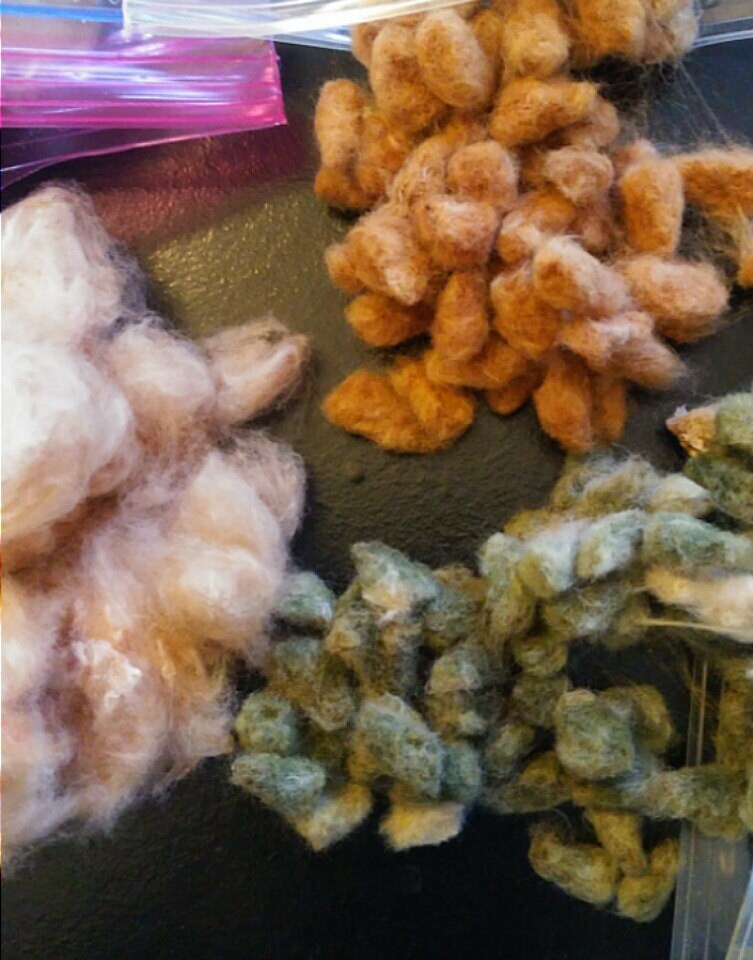 As I will end here...and will follow up with more progress on this idea. In the mean time..I am racing time to get out sock orders in time for Christmas. So back to playing elf and cranking out wool socks on the 100 year old sock machine!